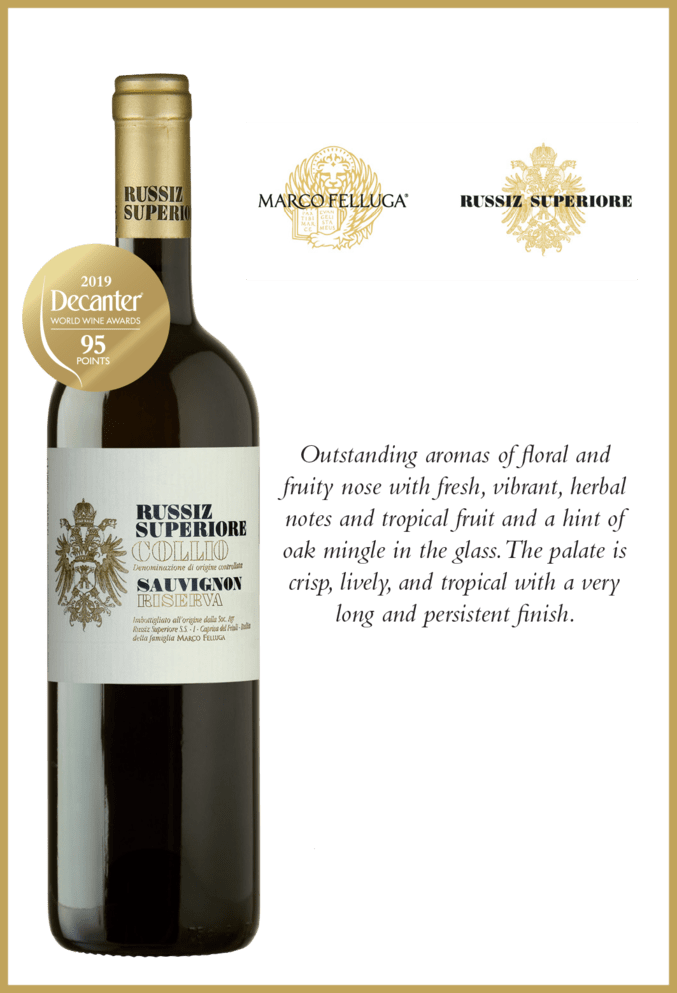 Decanter: Golden Medal for Russiz Superiore
The Decanter World Wine Awards 2019, one of the most prestigious and internationally participated competitions, took place in London. Organized by the famous Decanter magazine, it involved around 90 countries and it rewards the quality and the excellence of the best wineries in the world.
The 280 judges tasted over 17000 wines, and, among these, also the Russiz Superiore Collio Sauvignon Riserva 2013. On the top of the ranking, it has obtained the Gold Medal and 95 points.